Leibowitz Realty Group Supports the Following Organizations
We are fortunate to live and work in a community that supports each other and provides wonderful schools, services, and other charitable organizations that help and enrich the lives of everyone who lives here.
Here are some examples of where Leibowitz Realty Group gets involved with the community. We believe it is our responsibility to give back to the community who supports us.
We encourage you to check out these organizations and participate in any way you choose.


Charity Foundation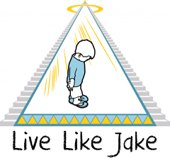 Capability Ranch